Our first female is Blackberry. We adopted Blackberry from Good Day Doodles in 2018. She had her first litter in July 2019 and turned out to be an excellent momma. Toffee is one of Blackberry's puppies, grown up in our family.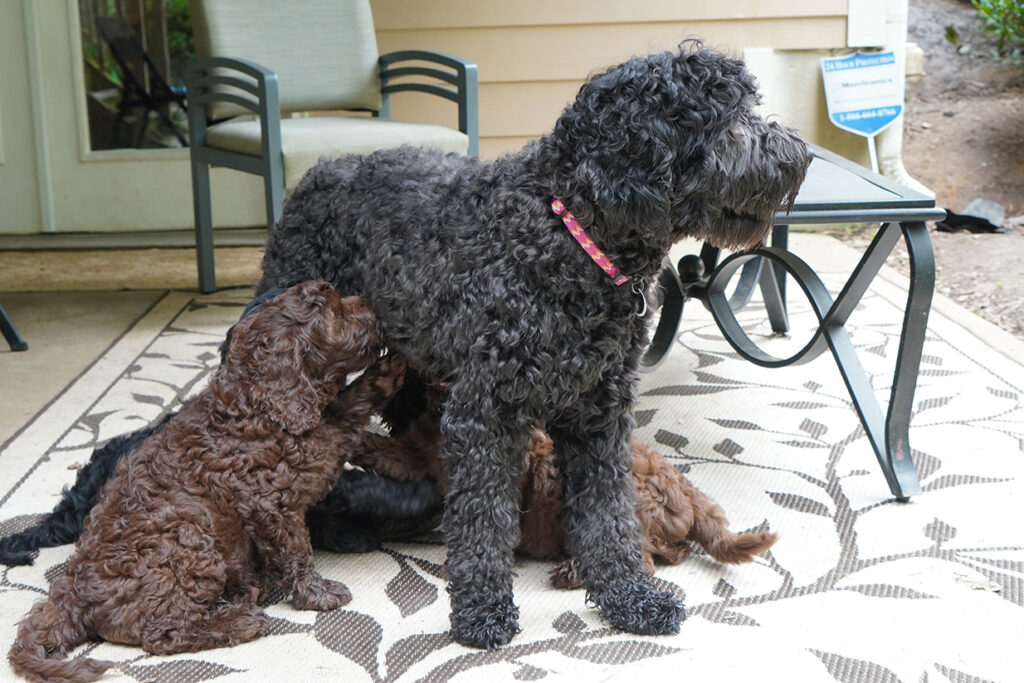 Blackberry had our first litter of super star puppies. She is the best dog ever. We love her!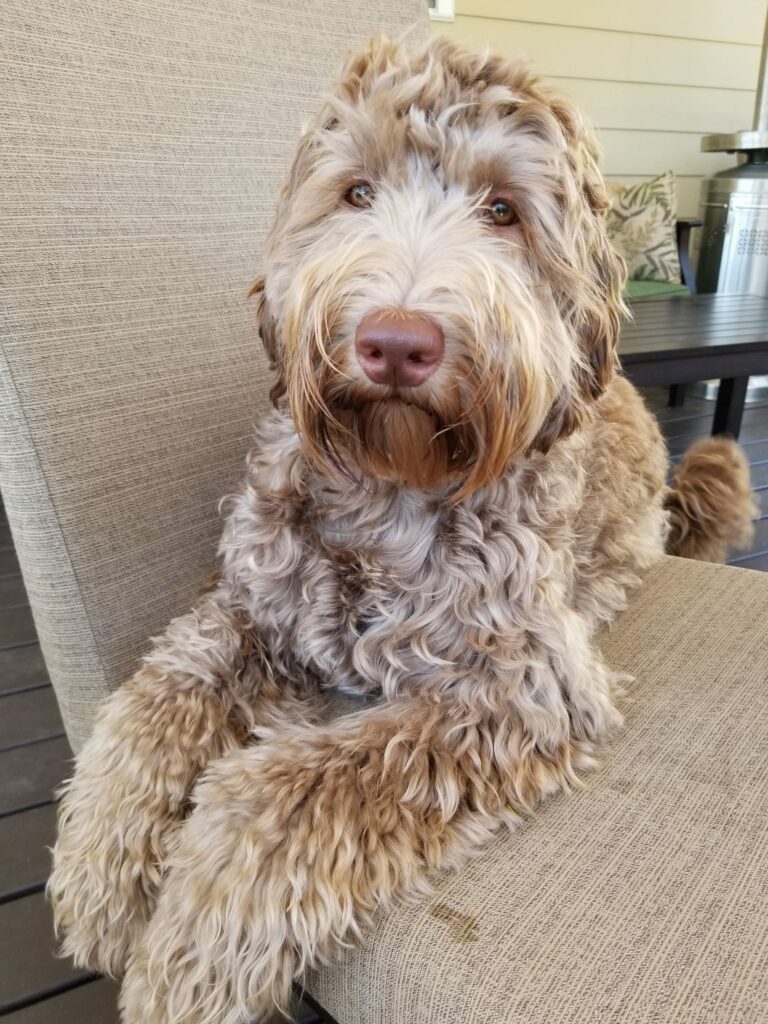 Toffee has passed all her tests for outstanding health, joints, and eyes. She had her first litter in October!