We don't have any puppies at this time but are planning a litter for the end of this year.
We are a very small breeder of multigenerational ALAA Australian Labradoodles just south of Raleigh, North Carolina, with an emphasis on health, intelligence and temperament. Puppies are vet checked, microchipped, 2-year health guarantee, dewormed, up-to-date on all vaccines, allergy-friendly non-shedding coats, and registered with the ALAA, raised in our home with our children, participate in early neurological stimulation, socialization, and crate training. Parents have been extensively health tested including PennHIP hips, OFA elbows, CAER eyes, and a full genetic panel, showing them to be clear of hereditary diseases. We carry the highest rating at ALAA, golden paw.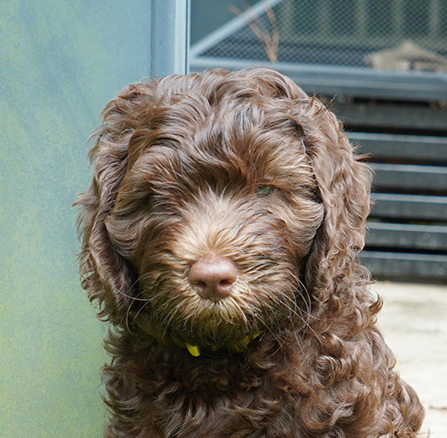 Australian Labradoodles have extremely low protein levels making them perfect for families with family members, friends, or relatives who are allergic to dogs.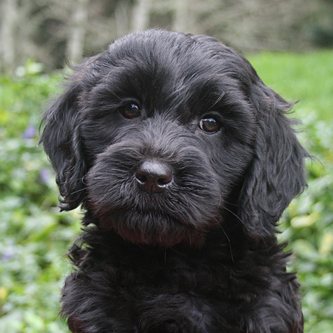 Australian Labradoodles are even tempered and dependable companions. They are excellent with children and the elderly.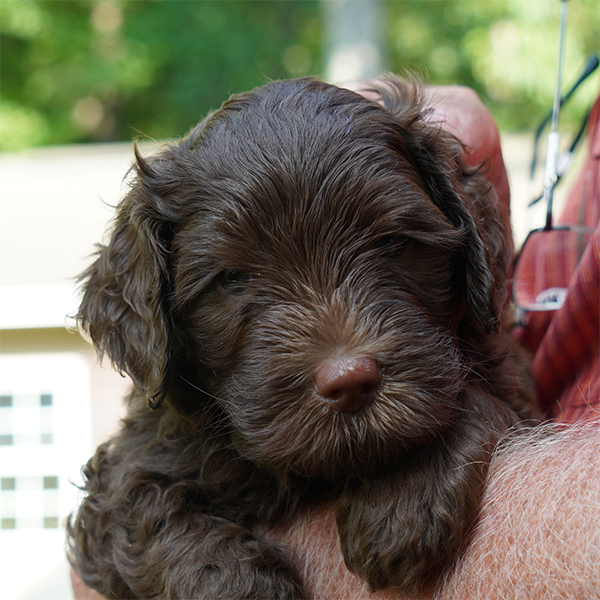 In order to breed an Australian Labradoodle the parent dogs must pass a series of intensive genetic, and physical examinations. As a result the breed has very few health problems.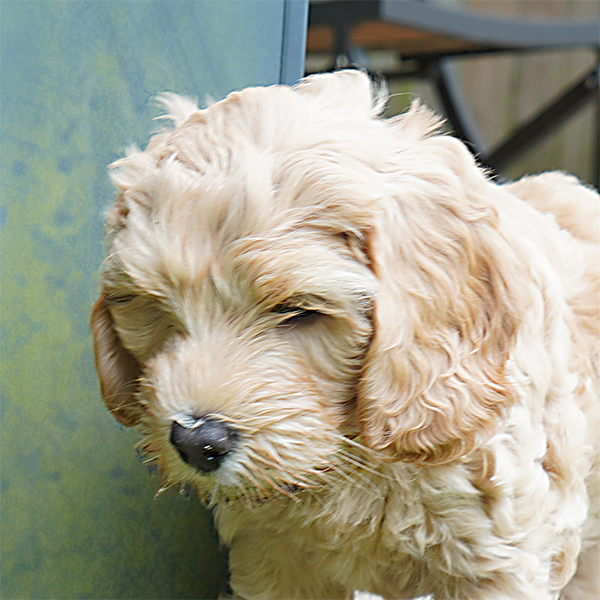 The Australian Labradoodles Association of America maintains a strong code of ethics for breeding. Our dogs live in our home as part of our family.
Our Family Approach to Ethical Breeding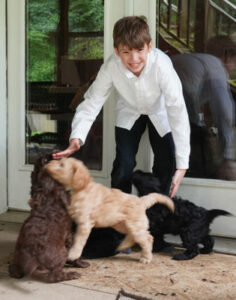 These are not just any hit-or-miss labradoodles, but carefully selected from several generations of Australian bloodlines, going back to Rutland Manor and Tegan Park in Australia, and subject to the careful scrutiny and rigorous screening of the Code of Ethics of the Australian Labradoodle Association of America. In particular, our Blackberry comes from dogs of reliable temperament, raised in households with families, so that we can be confident of good outcomes with her puppies.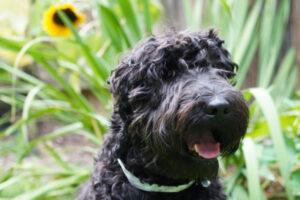 We are committed to the best veterinary care for our dog and her puppies, and she has been rigorously tested in three important categories by orthopedic, ophthalmological, and genetic specialists. This gives us confidence that she and her puppies will lead a comfortable and long life without debilitating arthritis or blindness so prevalent in unsupervised breeding programs. It also ensures that the measurable proteins, carefully minimized in the Australian project, are the lowest that can be found in labradoodles.
We have seven children, many of whom suffer from allergies and asthma. We've had dogs all our lives (married 30 years) and various other animals, including horses, cows, and goats, over the years. At this point, in our fifties, we are delighted to find a companion that is not going to be hostile to our visitors or children, not fill our home with shedding dog hair, not going to suffer for years with painful joints, not going to be blind and unhealthy, not going to be stupid enough to chew up our furniture, or stubborn enough not to respond to training. How our home would have been different if we had this kind of dog all these years!